Quartet® Coat Racks & Hangers
Quartet® Visual Communication Products - High performance presentation and collaboration tools.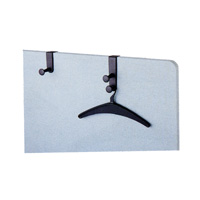 View Item
Quartet® Over-The-Panel Garment Hooks
From:
$29.99
Quartet® Coat Racks & Hangers
Our Coat Racks and Hangers reduce clutter and save space by giving you a clean place to put clothes, coats, hats, backpacks and other items and accessories. These coat racks and hangers come in a number of designs, including wall-mounted and stand up models to fit just about anywhere in your classroom, office, lobby or entryway. Choose from our wide selection and make your home, office or classroom even cleaner and more inviting.