Lab Safety Stations
Receive a Free Comprehensive Quote on High-Quality Science Furniture.

Your comprehensive quote will include product information, model numbers, quantities, line item pricing as well as all Quantity Discounts, Manufacturer Rebates, and Shipping Discounts.
To receive your free comprehensive quote, simply add all items to your cart that you wish to have quoted. On the top right of your screen click "View Cart". In the cart you will click the "Request a Quote" button.
Your request will be forwarded to one of our knowledgeable and friendly Science Furniture Specialists, who will work on your request and reply back with your Free Quote. If you have any questions please do not hesitate to call us M-F 8:30AM-5PM EST 1-800-791-2946. Thank you for visiting Classroom Plus for your Science Furniture needs.
View Item
Shower & Eye Wash Station
$1,686.99 - $1,839.99
View Item
Acid and Corrosive Storage Cabinets
$2,094.99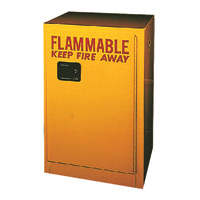 View Item
Flammable Liquid Storage Cabinets
$1,775.99 - $2,182.99
Lab Safety Stations
Our Lab Safety Stations feature plenty of room to store first aid kits, fire extinguishers, fire blankets, and other safety equipment and supplies for your science classroom. These units provide running water via faucet or shower to wash off hazardous chemicals from experiments, and some units even offer eyewash stations. Every second counts in an emergency, so buy a Lab Safety Storage Station for your science classroom or lab and tend to your students' needs at a moment's notice.